The (International) Noise Conspiracy put on one of the best shows I have ever seen at Warped this past Thursday! They had so much energy! Did anyone else go see it?

During "Capitalism Stole My Virginity", Dennis jumped into the audience, and was singing along with the fans. He saw that I was singing, and pulled me close to the microphone, and we sang it together. It was one of the coolest things that I have ever done.

I also got my pic taken with him afterwards at their cd signing. Here it is: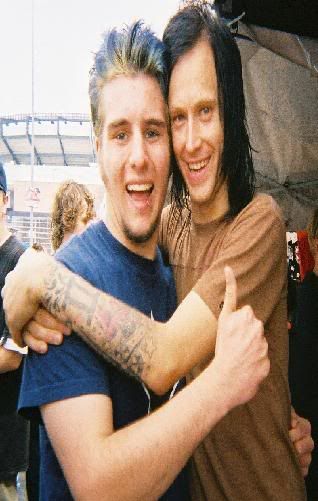 Yeah, as you can see, I am happy as hell, and my hair is fading, and I'm wearing my Refused shirt. It was badass.